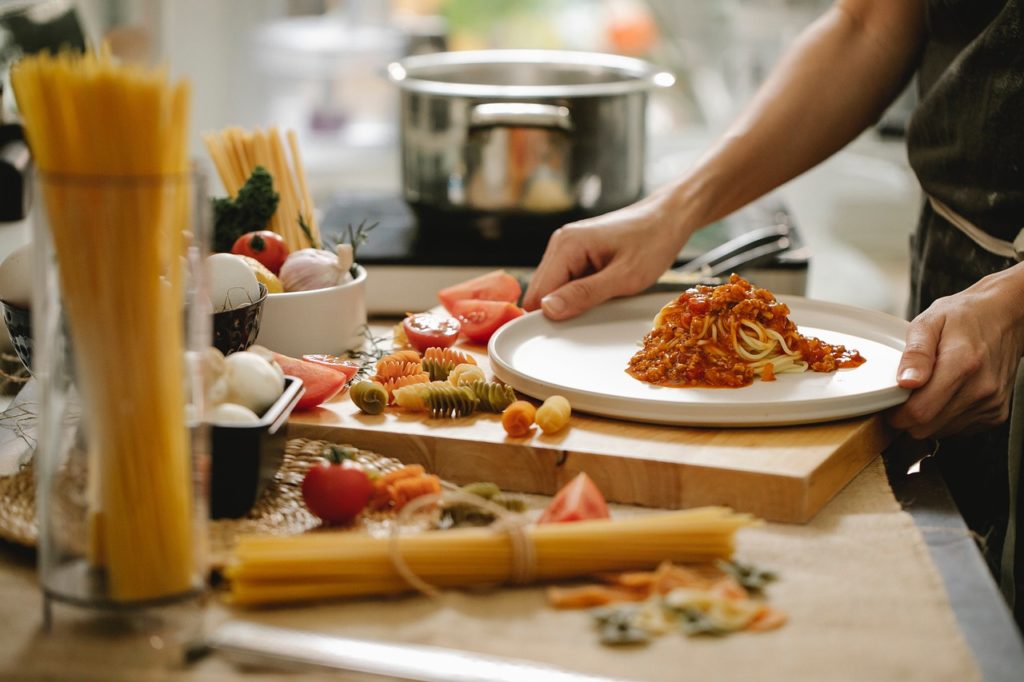 I know spaghetti sauce is primarily made from tomatoes, but when I look at sauce recipes for spaghetti, I sometimes start to think about meat. Sure, if you go looking for sauce recipes for spaghetti and find a good recipe for Sunday gravy, you'll see that sauce has meat, but it also has a multi-hour cook time and may included ingredients like a whole braciole.
I love braciole, but that doesn't mean I want to make one on a Tuesday night for dinner. Still, in the realm of sauce recipes for spaghetti, I bet we can find something that is still pretty quick and still incorporates centuries of Italian meat production. In the end, we'll have one of those sauce recipes for spaghetti you keep going back to over and over again.
You will need:
1/2 pound Italian sausage
2 tablespoons olive oil
1 onion, sliced
4 cloves garlic
Salt and pepper
1/4 pound Prosciutto, roughly chopped
1/2 pound pancetta, diced
1 pound ground hamburger
2 tablespoons oregano
28 ounces crushed San Marzano tomato
8 leaves basil, sliced thin
In a skillet, brown the sausage over medium-high heat. If the Italian sausage is in a casing, remove the casing before browning.
Drain the sausage fat and set the sausage aside. If you keep the sausage fat in your skillet, the dish will just taste like sausage.
Add the olive oil and let it get hot. Then cook the onions, garlic, and a healthy pinch of both salt and pepper for 10 minutes.
Add the Prosciutto and pancetta. Cook for 4 minutes so that it releases its fat.
Add the ground hamburger, oregano and another healthy pinch of black pepper. Cook until all pink is gone from the hamburger.
Pour in the San Marzano tomato and bring to a boil. Let the sauce bubble for 10 minutes, stirring occasionally.
Test for salt and adjust.
Add the basil and cook another minute.
Serve over pasta.
Enjoy!
Image by Abdulmajeed Hassan from Pixabay